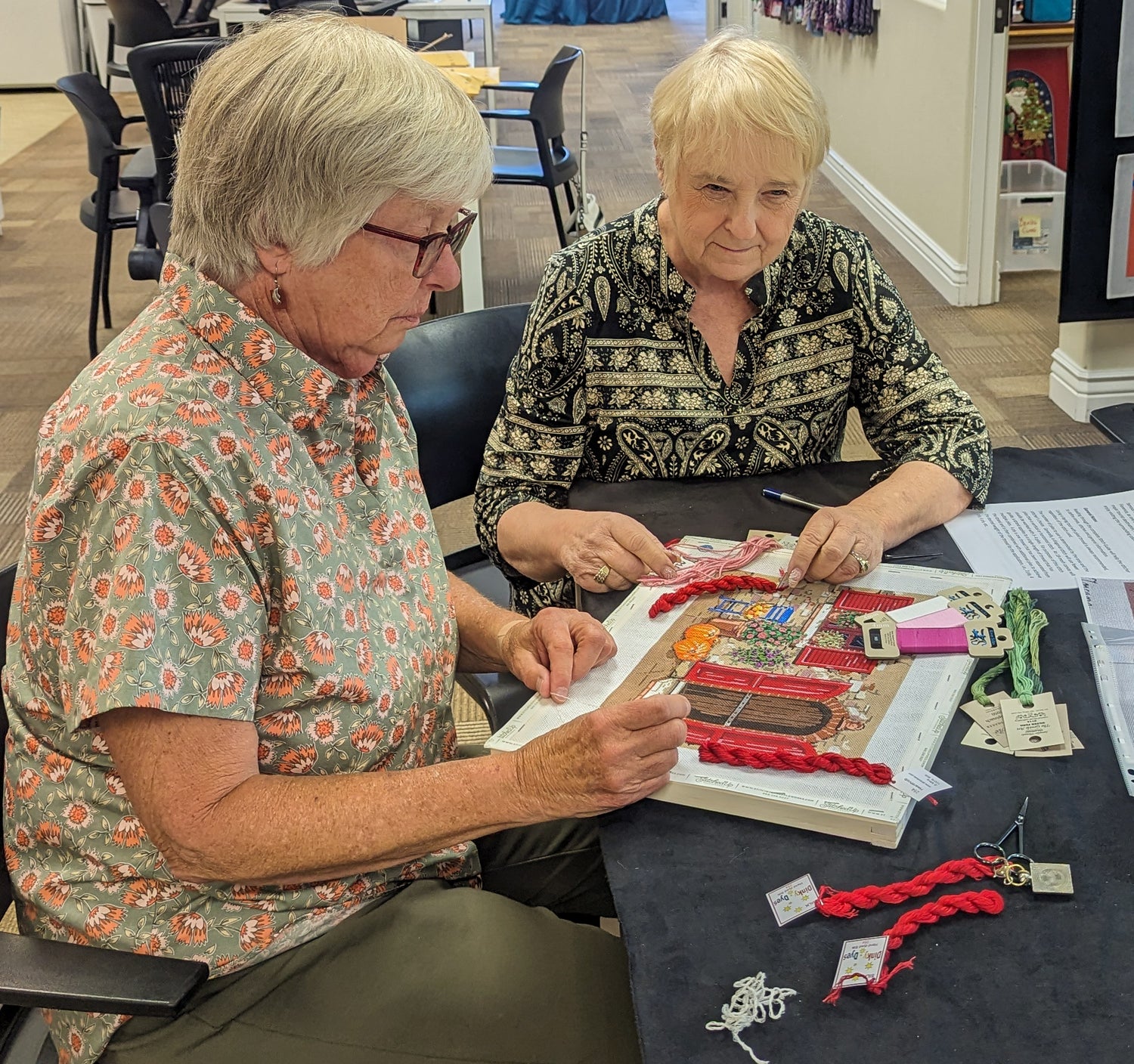 Stitching Consultations
We specialize in creating custom stitch guides tailored to your needlepoint projects. Our experienced team of needlepoint enthusiasts will work closely with you to understand your vision and design unique stitch patterns that enhance the beauty and individuality of your piece. With meticulous attention to detail and a deep understanding of various stitching techniques, we aim to provide comprehensive and easy-to-follow stitch guides that bring your needlepoint creations to life with precision and artistic flair.
Book Appointment
Stitching Classes
We are fortunate to work with nationally known stitching instructors such as Denise Park, Susan Portra, Margaret Bendig, Kathleen Lawless and others. Classes touch upon a wide range of techniques, subjects and styles for all levels of stitchers.
Upcoming Classes by Susan Portra:
Sandra Gilmore's "Hey Ya" Snowman
Melissa Shirley "Halloween Topiary Tree"
(2 day class)
Inquire Here