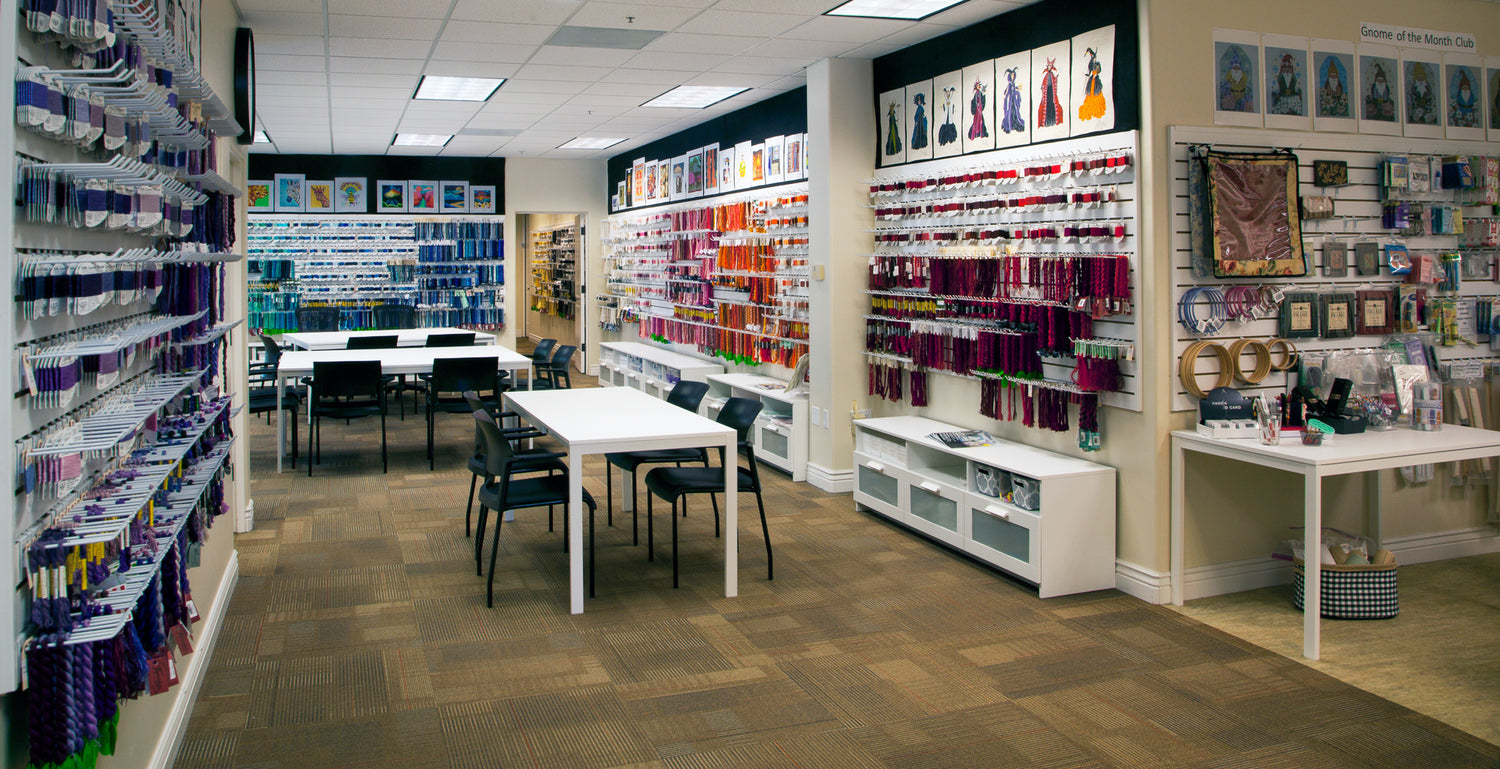 About Us
Get Inspired, Get Support, Get Stitching
Discover inspiration for your next needlepoint project at our shop. With an extensive inventory of hand-painted canvases, we offer a wide range of designs to choose from. Throughout the year, we host trunk shows featuring renowned designers, showcasing their latest creations. We take pride in offering the largest collection of threads, beads, and notions in the Bay Area, ensuring you have ample options for your stitching needs. Our classes, taught by top instructors, keep you up to date with the latest techniques. Trust our professional finishers to give your project a polished look.
Additionally, our well-organized wall of color-coded threads makes it easy to find the perfect texture, shade, and sheen for your project.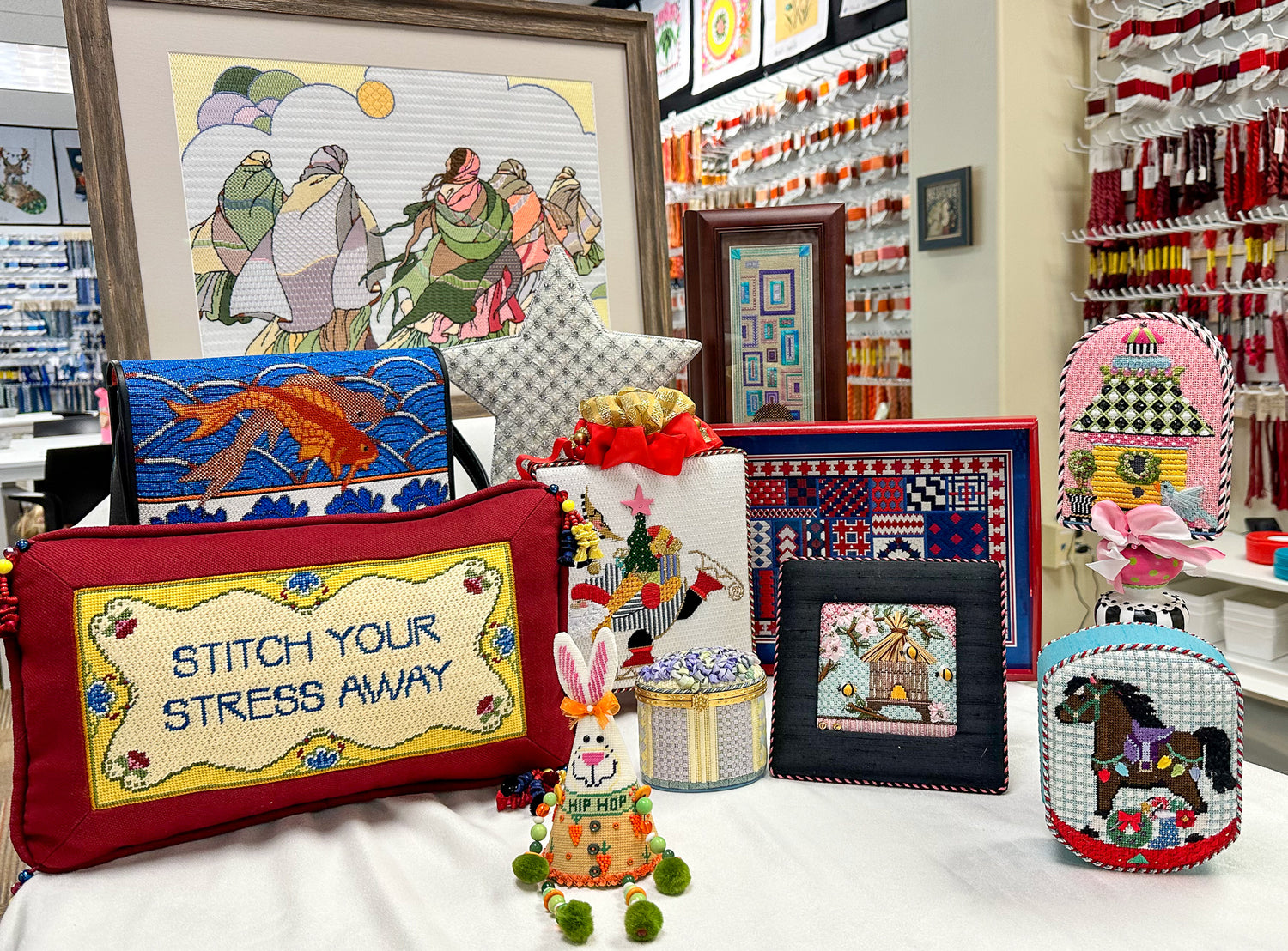 Finishing
Our expert staff will work with you to add the final special touch to your completed works. We will help with design, implementation, and fine-tuning, ensuring that your finished works receive that extra special touch.
At Stitched Up Needleworks, we are passionate about the art of needlepoint, and our mission is to inspire creativity, celebrate craftsmanship, and provide needlepoint enthusiasts with the finest quality materials, expert guidance, and exceptional service to bring their artistic visions to life.
Stitched Up Needleworks is located in Morgan Hill, California. Our shop is conviently located off 101 Freeway with ample parking, minutes from local resturants and other shops.